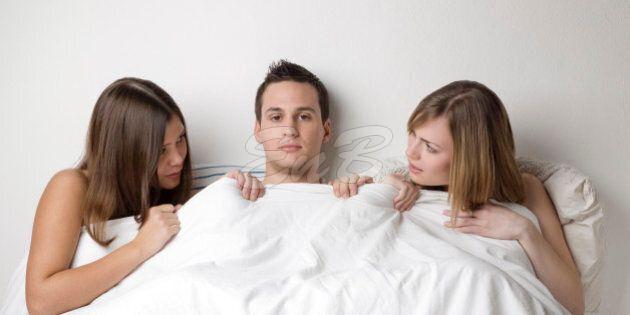 A lot of couples always dream about having a threesome as it is the most common sexual fantasy for both men and women. Some couples who are more open about their sexual fantasies and are game for it go a step further and live this amazing sexual endeavor. If you are also ready to enjoy a threesome act and found your threesome partner then you should always follow some rules as it will help you in having the best time and experience.
Understand the requirement: First and most crucial thing is that it has to be consensual and both the partners agree on having this. Discuss with your partner why you want to have a threesome, it is recommended that threesome is best for people who are not in a committed relationship as it can go wrong where one of the partners get attracted to the person you have invited in your bed. Couples can try hiring an escort for a much safer and without strings attached threesome experience as it can spark the boring bedroom scene and bring new energy and creativity into your sex life with your partner.
Choose your threesome partner wisely: This is very important as most people gravitate towards people they know so choose the person who is not known to both partners. This is also helpful in keeping things private and momentous. Involving someone known into your sexual relationship can be a mistake as it is very possible that someone will have feelings or someone will get their feelings hurt. But, that doesn't mean you can pick a stranger from a club or party. So, hiring a professional person is much safer, it's important to consider safety when it comes to who you are bringing into your bed and more satisfying as they will come with an experience and with some new tips and tricks.
Safety should be a priority: Make sure the person you are inviting in your bed is thoroughly checked and tested for sexually transmitted and other diseases as it can be very dangerous to invite a person with sickness. Never involve drugs and alcohol as it much easier for sober people to keep their agreements. Always indulge in safe sexual practices such as using protection and not going too extreme with sexual experiments.
Rules: Mark some Dos and Don'ts like your limits and how can you keep everything under control. Just because you are having sex and getting naked together does not mean that it is a no holds barred sexual adventure. Physical rules should be established up front for this to be a safe and fulfilling experience.
Communicate: Communicate everything about how it's going to be, what are your feelings, and about any concerns or fears in advance. By this, you can discover that what are the needs and desires of your partner and the experience should be about having mutual pleasure and not about forcing yourself your partner's pleasure or 'taking one for the team'.
Pick a safety word: Safety word should be discussed as any of the participants becomes uncomfortable, they should have the complete right to refuse to go further, and by deciding a safety word you can just indicate without expressing as sometimes people find it hard to explain when in a situation.
Talk to the third wheel: Always remember to discuss expectations, boundaries, and protocol with the person you are inviting in your bed. Every person should be on the same page for everyone to feel respected and have a good time.
With all these tips and rules couple scans enjoy an immensely satisfying first-time threesome experience without having a fear of facing unpleasant situations in the session.